The first day of preschool is a significant milestone for both you and your child.
The transition between learning and spending time apart can be challenging, but starting with the formal learning process is also exciting.
Though it is as exciting for the kid as it brings chills to your feet to think about different things like how he will behave, eat, or survive in strange surroundings, striking a balance is always required, no matter what.
While it seems easy to go through the preschool standards checklist, it still took me ample time to prepare my son with the right mindset for a new environment. Though he is a fun-loving, friendly kid, to make sure the best version of himself comes forward, I did a couple of things out of the preschool standards checklist. I hope this quick read helps you have a happy first day of school. So, here are some tips to help your kid thrive in school.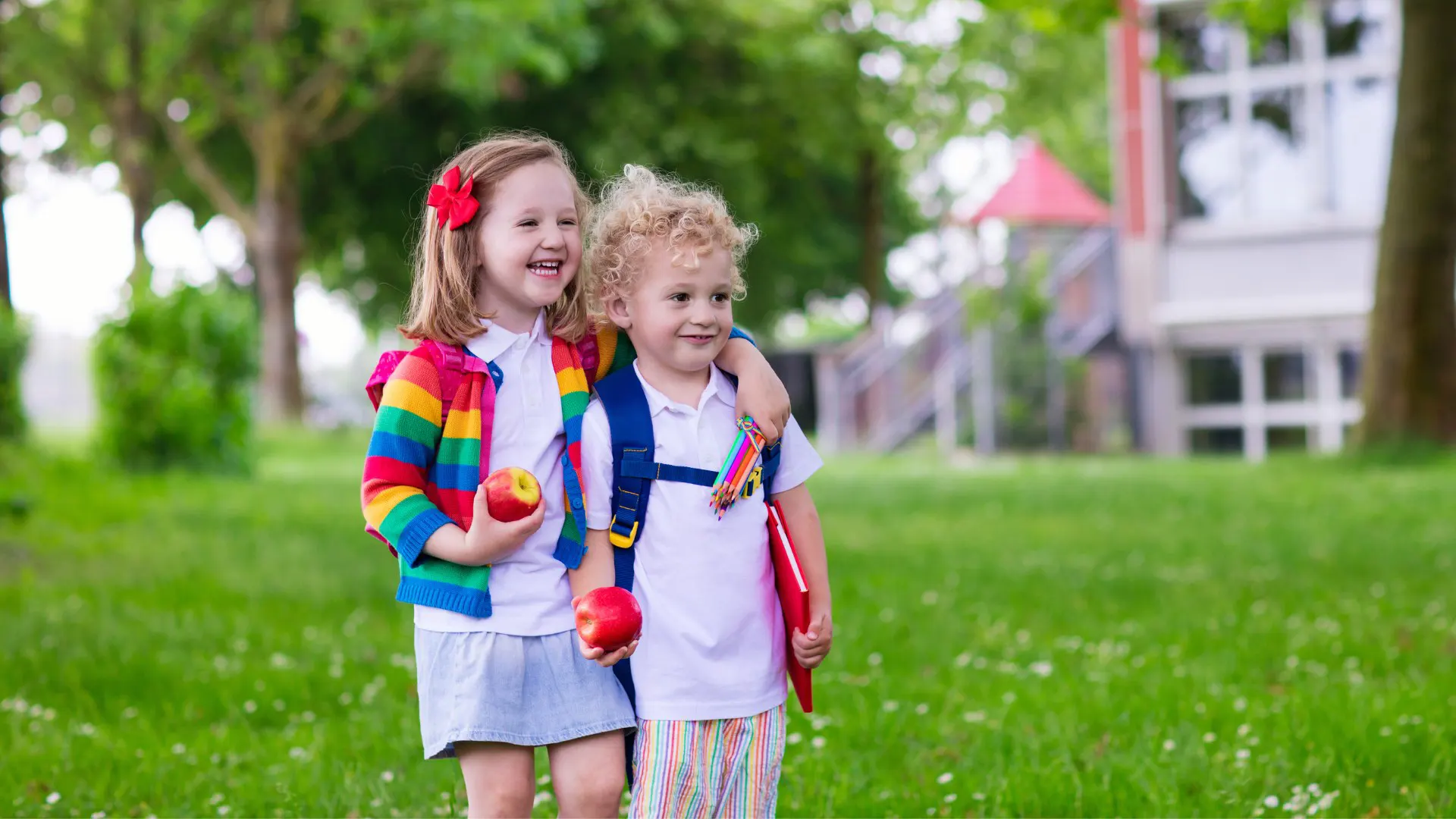 Plan to visit your child's new school together before the start of the school year. Together, engage on the playground and look around the classroom. In this manner, school will be a familiar location for them when they start on day one.
Once you have gathered all the data, assess the classroom and school environments. Understand if your children are enjoying it or not.
Make an effort to schedule a playdate for your kid with classmates. They can do this to get to know one another before the commencement of school.
3. Have A Game Of Education At Home
To help your kid get used to the idea of preschool, engage them in pretend play. Act out various rituals, such as story time, song time, and nap time, in turn.
If your child is in age between 3 to 4 years, add fun educational activities at home with activity books for 3 year olds to ease your child before preschool.
You could also reverse the positions and make your child the instructor. This will lessen anxiety on the first day of school and help your child see school as a fun location.
4. Make Getting Ready Practices Fun
Find out how to put on a backpack, organise preschool activity books, zip up and button up clothing, and hang on and out coats and jackets from hooks. Consider making putting on your shoes a challenge to see how quickly they can do it!
All these activities will make daily things a lot easier and more convenient for you and your kid as well.
5. Talk About Your Experience
Tell your young child tales about your first days of school, your emotions, and memorable experiences.
Find pictures of yourself or other trustworthy adults your kid knows from when you were young if you can, and discuss them with your little one. This will make school a happy place to enjoy in their vision.
Several weeks before school actually begins, have your child practise the new bedtime and wake-up time they will need for the first day of preschool.
Choose a bedtime that will allow them to get a good night's sleep and a wake-up time that is early enough that neither of you will have to hurry out the door in the morning.
You'll have enough time to adapt as a result. If you have the time, you might even establish a new custom of choosing outfits the night before school and sharing breakfast together that will add a pinch of quality time with your child.
7. Pay Attention To Your Kid
Inquire about your young child and how they are feeling about starting school, are they enjoying the activity books for kids, and also reassure them that it is acceptable to feel happy, anxious, or any other emotion.
It can be intimidating and overwhelming to start something new, but it can also be a lot of joy!
Talk about the daily routines with your kid and reassure them that you will pick them up at the end of the day.
Read more: https://www.beingmomandmore.com/25-ways-to-increase-your-babys-brain-power/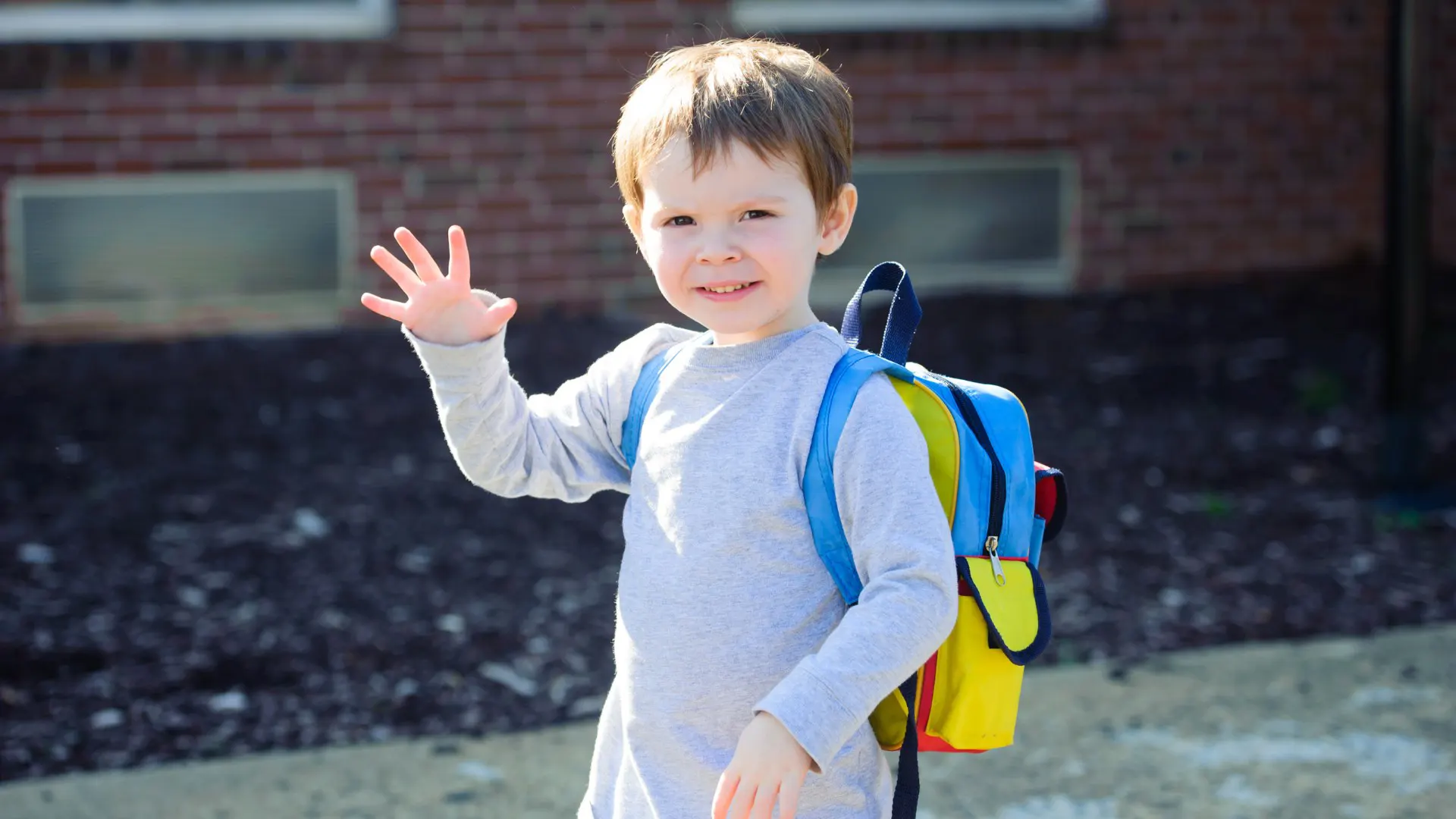 Both you and your child may find it challenging to say goodbye. When that moment comes, make sure to part ways quickly and on a good note.
Assure your child that you will soon see each other again. Even having a special ritual, such as singing a song together or performing a special handshake, can soothe your child and make it a happy moment for your kid to remember for a while.
Starting preschool is a big step for both parents and children, and it can come with its own set of challenges.
However, by following the tips outlined, you can help prepare your child for this new experience and ensure a smoother transition into preschool.
By being attentive to their child's emotions and concerns, parents can help alleviate any fears or anxieties and make the first day of preschool experience an enjoyable and exciting one for both parent and child.
Share this article and comment on your ways to groom a child for schooling. Enjoy parenting!!!