Disney+ Hotstar offers a wide range of amazing movies for kids, including some of the best Bollywood and Hollywood children's movies. So, if its confusing for anyone to plan your kid's day before new school session starts, OTT is one of the best times to enjoy together.
With a vast library of kid-friendly films you can keep your little ones entertained every day. Whether you're looking for action, drama, comedy, or other genres, there's something for everyone on Disney+ Hotstar.
The collection of best animated movies on disney+ hotstar will surely impress you. So, take a look at the list of the Best Kids Movies on Hotstar below and choose one for your kids.
Content list:
Frozen
Zootopia
Finding Dory
Cars 2
Big Hero 6
Ralph Breaks The Internet
Brave
Incredibles 2
Toy Story 4
Monsters University
Moana
Planes
Luca
The Jungle Book
Inside Out
Onward
Coco
Aladdin
The Good Dinosaur
Soul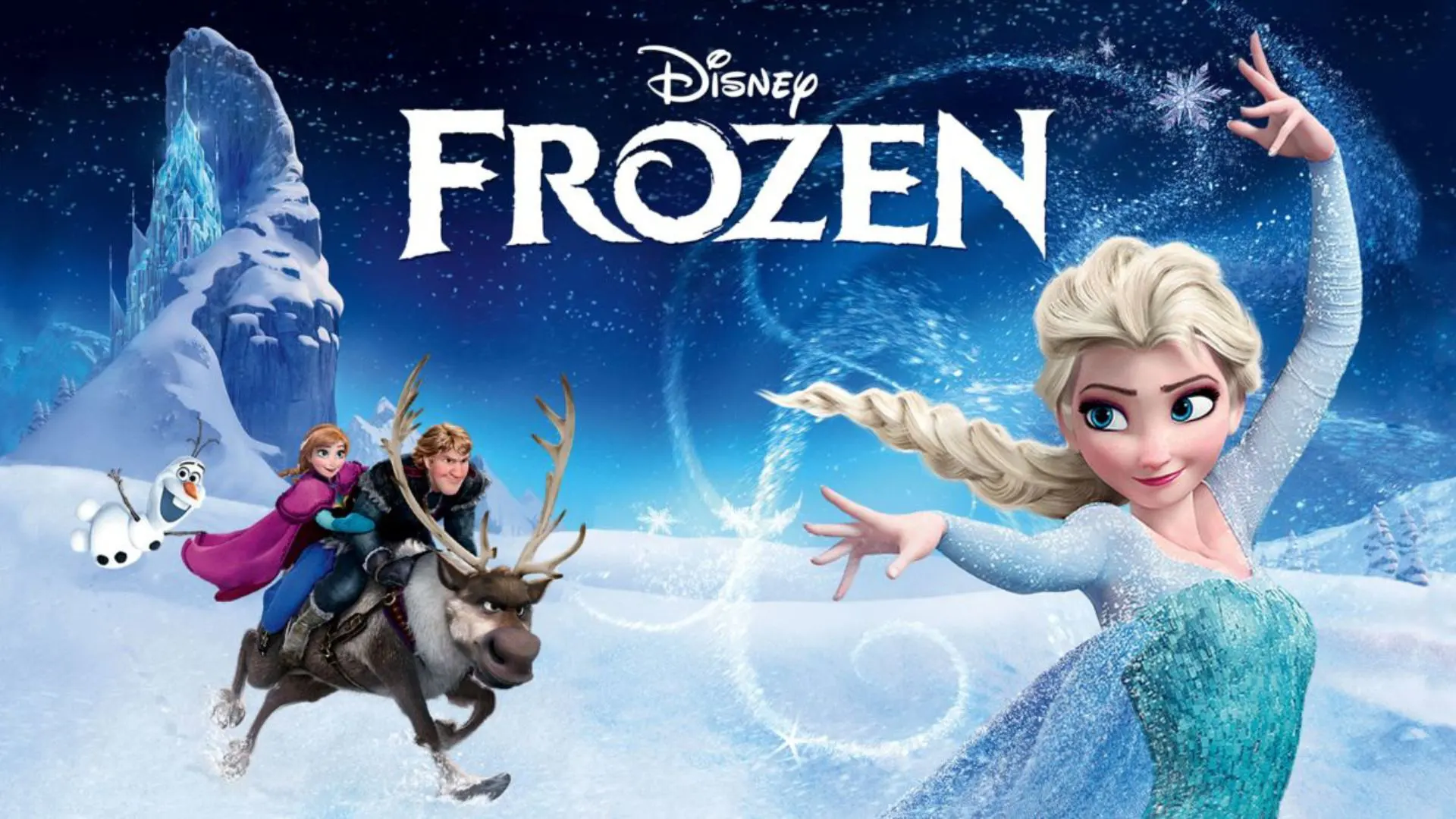 If you have a daughter, then this pick cannot go wrong at all. Disney's Frozen remains one of the most successful animated movies of all time. The plot centers around Anna and Kristoff's heroic quest to locate Anna's sister Elsa, who, with her extraordinary ice powers, had cast the kingdom of Arendelle into an everlasting winter.
Along with a lovable snowman named Olaf, the duo embarks on an epic adventure. The film's famous "Let it go" song has become iconic, and the movie highlights the importance of self-love and the detrimental effects of being inflexible on relationships.
With its breathtaking snowy scenery and nuanced depiction of the intricate bond between siblings, Disney's Frozen ranks as one of the best children's films available on Disney+ Hotstar.
I give it 3 star
Zootopia, another spectacular Disney film, Oscar-winning masterpiece that brilliantly depicts the intricacies of human society.
Though initially a lighthearted animated comedy set in a city of talking animals, it delves into the complexities of diversity and tolerance.
The film follows the journey of a rookie bunny cop, Judy, and a jaded fox artist, Nick, as they team up to unravel a mysterious conspiracy.
Zootopia offers a unique and humorous perspective on the issues of racial profiling and stereotypes, urging us to let go of our preconceived notions about others and strive for better harmony amongst all.
This movie deserves
The film Finding Dory features Ellen DeGeneres as the voice of Dory, a friendly blue tang fish with short-term memory loss, and Albert Brooks as Marlin.
The plot revolves around Dory's quest to locate her long-lost family, which teaches her the true importance of family.
The movie sends a powerful message about how society treats individuals with disabilities, but it remains relatable for children thanks to Dory's childlike demeanor and the colorful underwater scenery.
This movie deserves
If your son is also obsessed with cars he will definitely love this movie. Cars 2 is the second film in the Cars series, and it features modified cars, planes, and a lot of action.
When Lightning McQueen and his close friend Mater travel abroad to participate in the World Grand Prix race, Mater becomes involved in his own adventure – international espionage.
He attempts to discover a criminal conspiracy that endangers the tournament participants with the help of two British spies. Cars 2 is one of the best kids movies on Disney+ Hotstar, with a thrilling conclusion that will keep everyone on the edge of their seats.
This movie deserves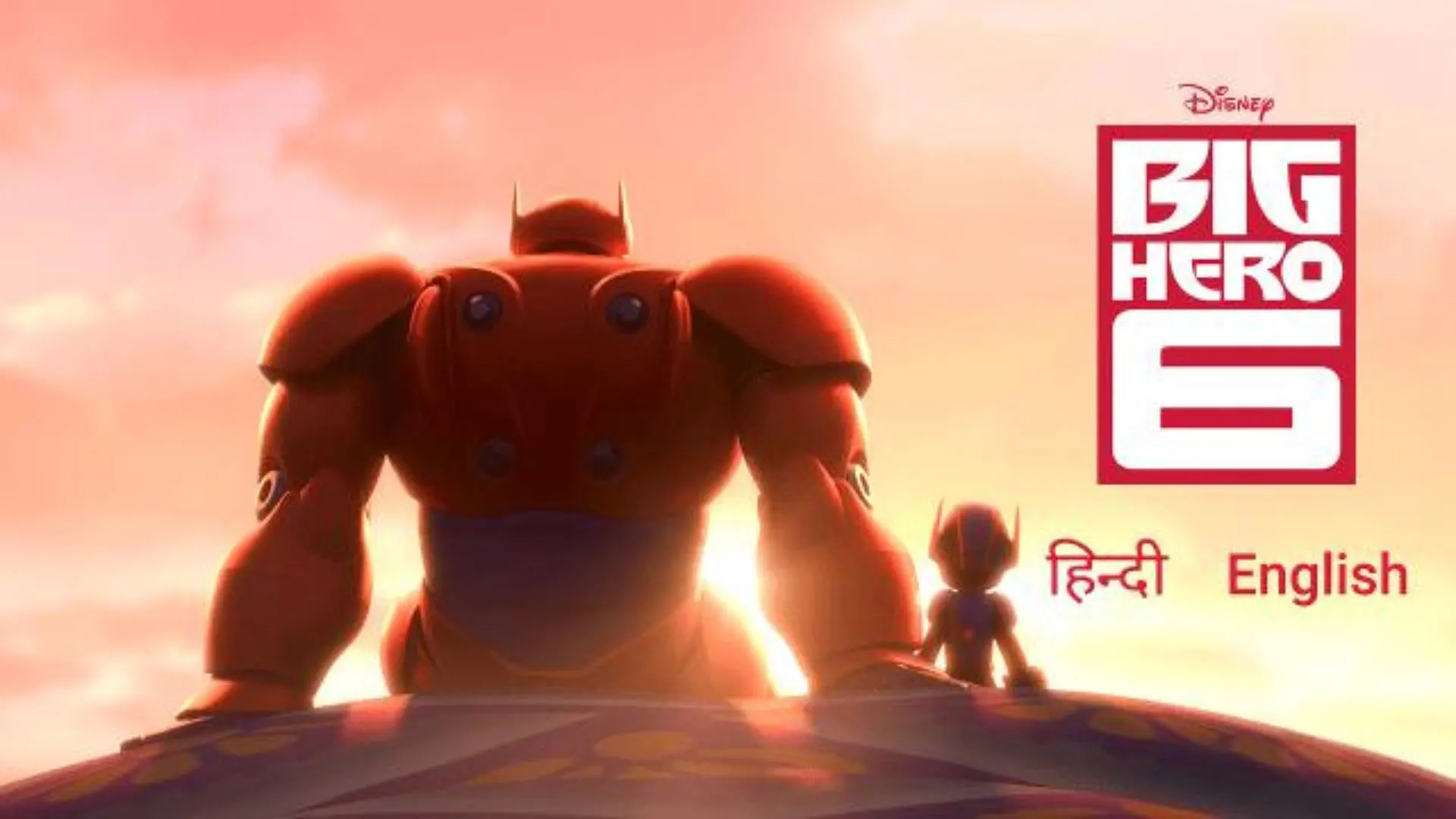 On the surface, Big Hero 6 appears to be a generic picture about superheroes who want to save the world and vilified scientists who want to take over the world.
However, the plot depicts more than that. Hiro Hamada, a child prodigy, and his inflatable robot Baymax join up with a group of friends to save the world from Callaghan, a robotics professor, in the film.
The film places a strong focus on the principle of nonviolence throughout, making it one of the first nonviolent superhero films. Big Hero 6, as an Oscar-winning film, must be on your selection of kids movies on Hotstar.
Read more: https://www.beingmomandmore.com/11-jobs-to-work-from-home-during-and-after-pregnancy/
This movie deserves
6. Ralph Breaks The Internet (2018)
Another Disney film that earned an Oscar nomination was Ralph Breaks the Internet, for its inventive plot and flawless animation.
The plot picks up six years later, when Ralph and Vanellope save the arena from Turbo's wrath.
When Vanellope's game, Sugar Rush, breaks down, the two travel to the Internet via the newly installed Wi-Fi router in search of the component that can save her game.
The movie reflects the worth of friendship by overcoming unprecedented obstacles.
This movie deserves
Brave is the first animated film in history in which the princess is not romantically driven and does not choose a mate at the end.
Brave is a feminist film about a tough princess named Merida who wishes to carve out her own path. She refuses to marry and takes risky decisions to change her destiny defying age-old traditions.
She must now right her wrongs in order to break a beastly spell. Brave, with its incredible CGI creations, is one of the Disney+ India children's movies that will motivate your children!
This movie deserves
A film that is loved not only by children but also by adults and grown-ups.
The movie's animation and effects will undoubtedly entertain you as an adorable and charming sequel to the Disney original. With Elastigirl and Winston teaming up to combat crime and rekindle public interest in superheroes, Mr Incredible is left at home with a greater challenge caring for their super children.
Screenslaver, a cybercriminal, on the other hand, begins his evil plan to hypnotize the entire globe. What transpires at the end is something you'll have to discover for yourself by watching the film on Disney+ Hotstar!
This movie deserves
The film, which stars Tom Hanks as Woody and Tim Allen as Buzz Lightyear, follows the protagonists as they start on a road trip with Bonnie and Forky.
However, their adventurous journey leads to an unexpected reunion with Woody's long-lost companion, Bo Peep.
As the film develops, Woody and Bo realize they have very different expectations as toys. With unexpected twists and discoveries at every turn, the film is well worth seeing!
This movie deserves
10. Monsters University (2013)
Whereas Monsters Inc. demonstrated Mike Wazowski and James P. Sullivan's unbreakable bond, Monsters University shines light on their less-than-stellar past.
They realized they were very distinct from the moment their paths crossed due to fate.
However, as the circumstance requires, they join forces with other monsters to compete. When things do not go as planned, the film shows how they surmounted their differences and became partners.
This movie deserves
Moana discovers the legendary demi-god, Maui, while on a thrilling quest to save her people from impending doom.
She overcomes impossible odds and battles enormous monsters to fulfill her mission – to become a master way-finder – with her at every step.
If you want your children to appreciate adventure, taking them to see Moana could be a magical experience.
Moana, based on the idea of self-discovery, not only features animated characters that will appeal to children, but it also has an inspiring storyline that will teach the younger generations a thing or two.
This movie deserves
Luca is a coming-of-age film that is the best family moviesbk
The tale is set in a picturesque seaside town and centers around Luca Paguro, a young sea monster boy with the ability to assume human form while on land.
As a young child, he sees the town while eating gelato and pasta. The plot revolves around his desire to exist in both water and on land.
The film features fantastic animation as well as a charming storyline that children will appreciate. Now is the time to watch the entertaining film with your children.
This movie deserves
13. The Jungle Book (2016)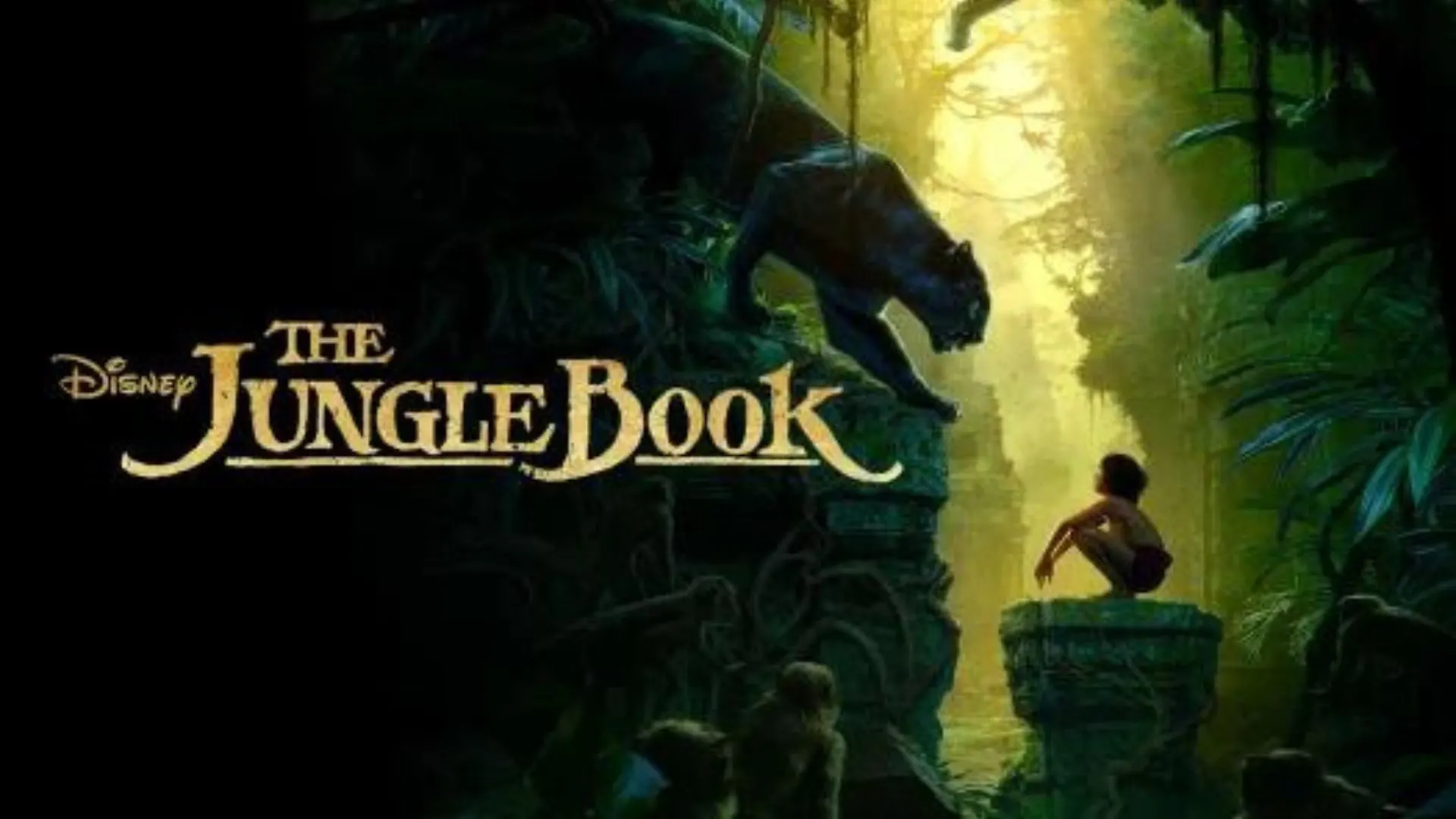 The Jungle Book, which is available in Hindi, English, and Tamil, is one of the finest Hindi kids' movies on Disney+ Hotstar.
Mowgli, who was raised by wolves, is forced to leave the home he has known since infancy due to the arrival of Shere Khan.
However, along the way, he is guided by his friends and learns important life lessons. This film will captivate your children as he continues on his voyage of self-discovery.
The forest-based film would provide a rejuvenating experience for your children, with real-life effects that would make them jump up and down with enthusiasm.
Read more: https://www.beingmomandmore.com/12-creative-and-fun-ways-to-encourage-toddler-learning/
This movie deserves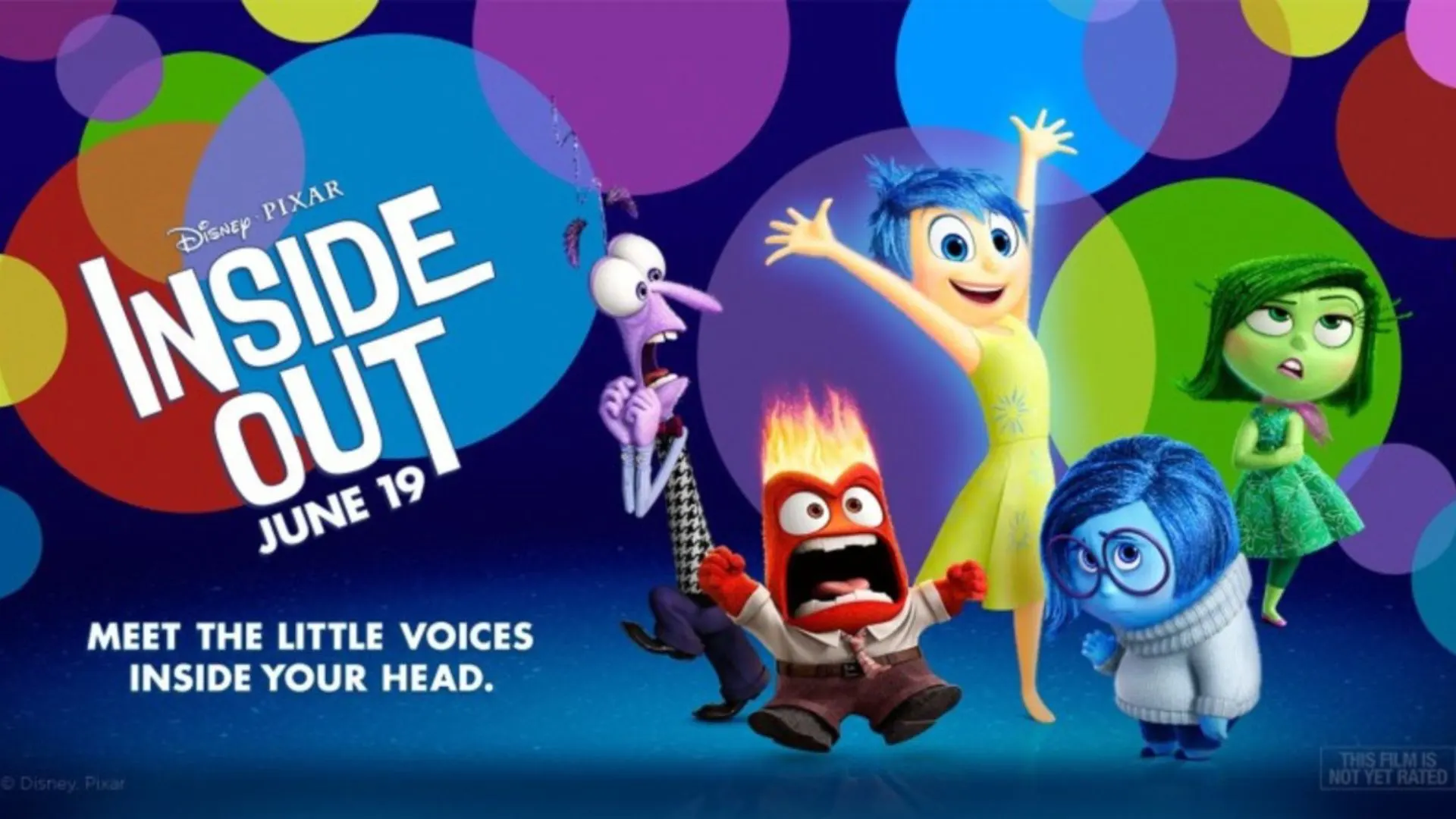 Inside Out depicts human emotions in the most inventive, entertaining, and astounding manner.
The plot centers around Riley, a young girl who is uprooted from her life and relocates to San Francisco. With her emotions, Joy, Fear, Anger, Disgust, and Sadness, guiding her through her new life, we can see how our minds function in various situations.
This film emphasizes the significance of each feeling in our lives. Sadness, like happiness, plays an equally important role, a notion that many adults still do not recognize.
You can help your children connect the film with their own lives by showing it to them, making them aware of their feelings.
This movie deserves
Top-notch animation, sibling affection, adventure, and magic best describe this heartwarming film about two siblings.
Living in a fantasy world with their mother, two elves, Ian and Barley, start on a mystical journey to spend one more day with their late father.
The film is one of the best family movies as the protagonists make incredible finds, decipher cryptic messages, and conquer impossible obstacles.
This film is a must-see, particularly for siblings, because it is a quest for brotherhood.
This movie deserves
The animations and special effects in Coco will astound youthful minds.
The story revolves around Miguel, who aspires to be a famous musician. Because of his family's ban on music, he is desperate to show the world his ability.
He discovers himself in the magical Land of the Dead as events unfold one after the other. He meets Hector, a charming trickster, and the two start on a journey to discover the truth about Miguel's family.
The story conveys the life lesson that our loved ones never truly die because they continue on in our memories. This makes it an ideal picture for stimulating young minds.
This movie deserves
The most recent Aladdin film, starring Will Smith as the genie, is one of the best Aladdin films ever produced.
It has fantastic visuals and will appeal to people of all ages. The film is a retelling of the classic tale of Aladdin, who wishes to marry the princess, a power-hungry Vizer, and a lovable genie.
When Jaffar, the Grand Vizer, attempts to overthrow the monarch, Princess Jasmine, Aladdin, and the genie intervene. The film has fantastic music and cinematography that will appeal to everyone.
The newest Aladdin film features some incredible dances, musical performances, and more.
This movie deserves
18. The Good Dinosaur (2015)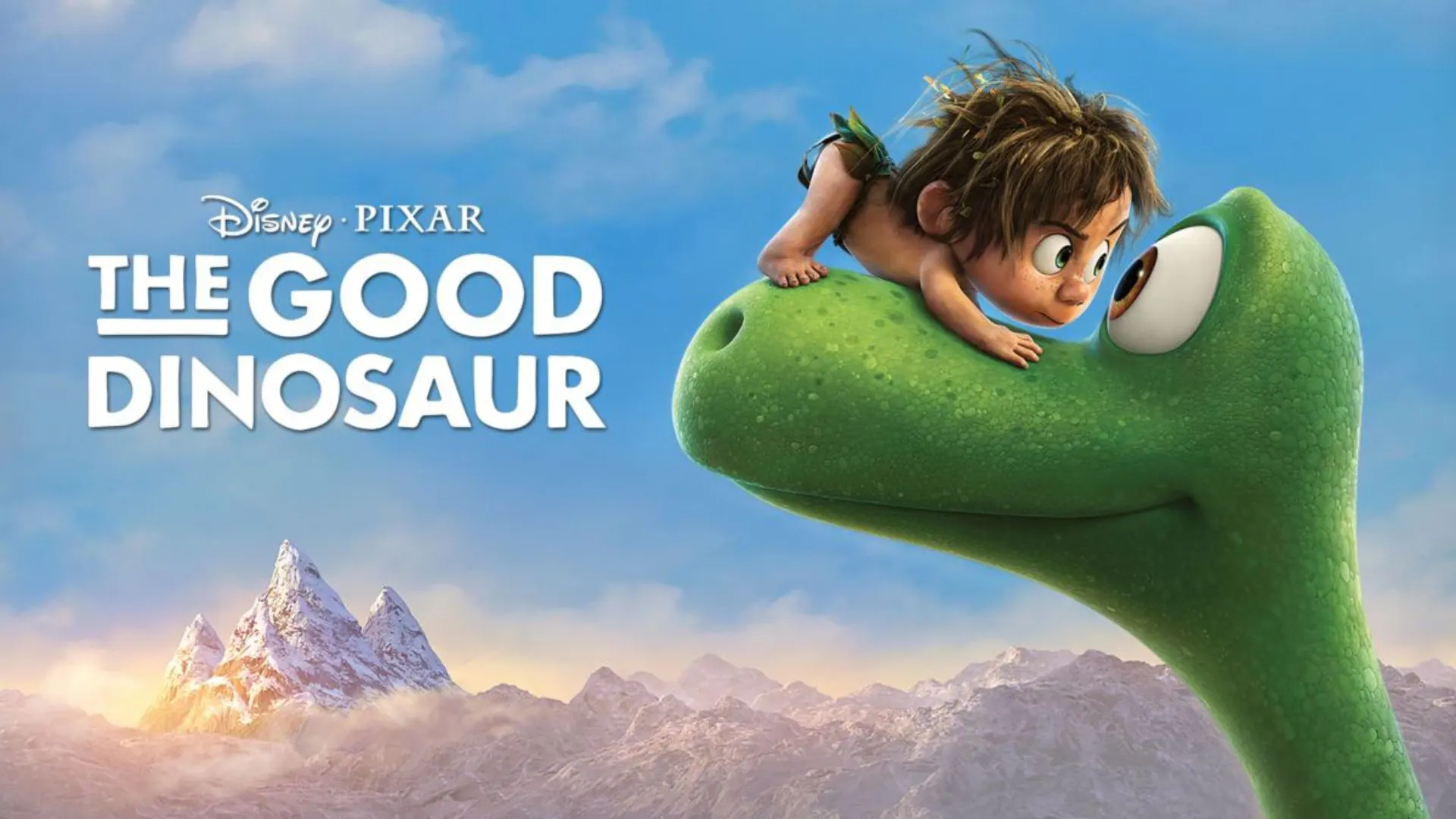 The Good Dinosaur could be an excellent way to introduce animals to your children. What if the dinosaurs weren't all wiped out by the asteroid, the movie asks?
In this movie, a Neanderthal child named Spot develops a friendship with an Apatosaurus named Arlo.
Offering love, assistance, and friendship, the pair embarked on an incredible adventure to reunite Arlo with the rest of his family.
With high-quality animation and a positive message about friendship, this film could be a success with your kids!
This movie deserves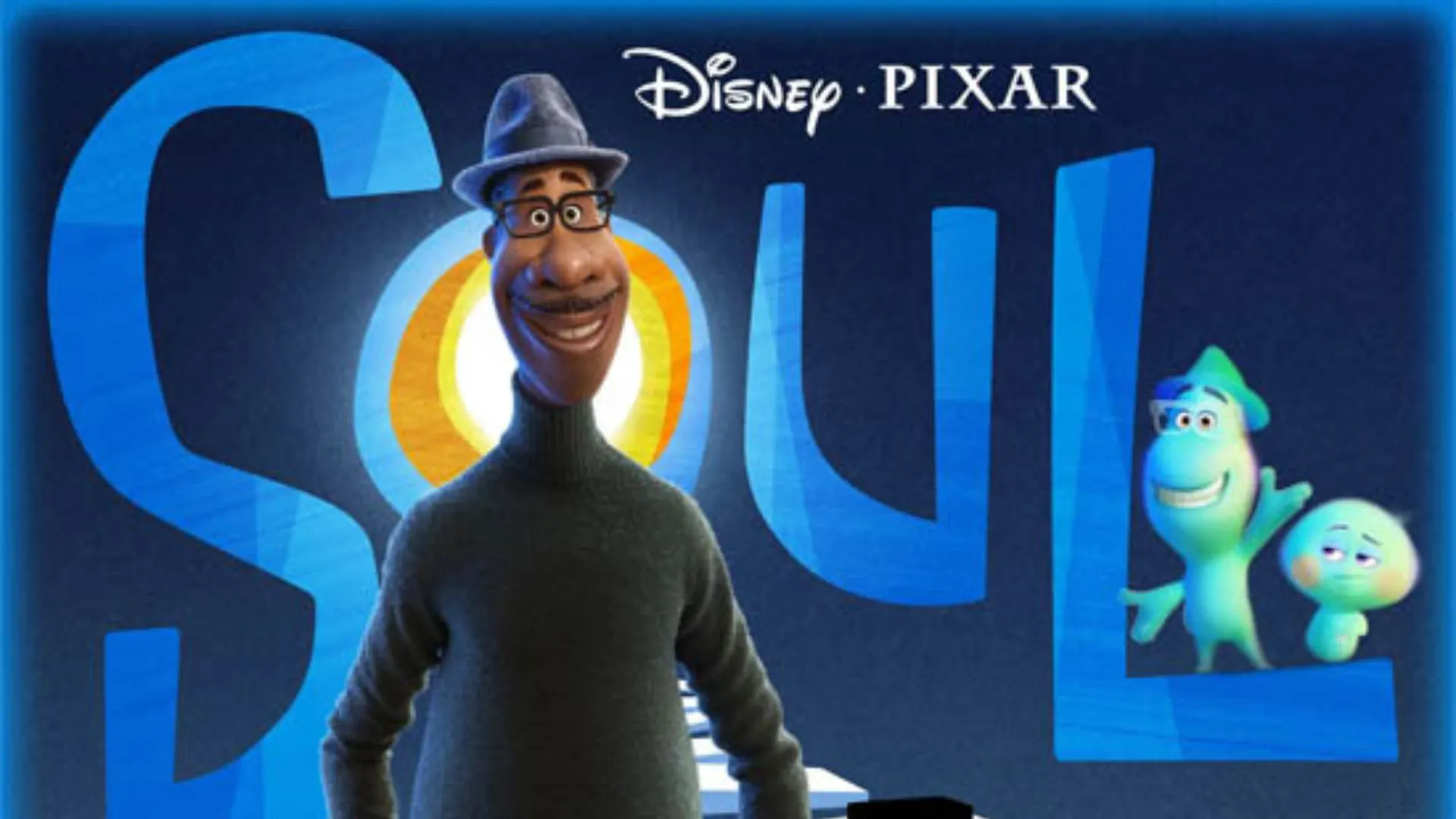 Soul, widely regarded as one of Pixar's best animated films, would encourage your children to ponder more deeply about life.
The film is centered on the concept of what it means to have a spirit. Joe, the protagonist, is a middle school teacher who has not lived up to his standards.
He is well aware that music is his true love. When he goes to another realm, he assists someone else in discovering their passion. You must view Soul with your children because it teaches about self-worth and life goals.
This movie deserves
In conclusion, Disney+ Hotstar offers an extensive collection of some of the best children's movies in both Hollywood and Bollywood. The list of movies mentioned above showcases a diverse range of genres, from action and drama to comedy and animation.
Frozen, Zootopia, and Finding Dory highlight powerful messages on self-love, diversity, and family, while Cars 2, Big Hero 6, and Ralph Breaks
The Internet offer thrilling adventures with valuable lessons on friendship and teamwork. Brave and Incredibles 2 stand out for their empowering portrayal of strong female characters.
With such an impressive range of movies available on the platform, Parents looking to keep their children entertained and educated at the same time must look for the best animated movies on disney+ hotstar.
Enjoy!